PH Universities and Colleges in Action to Combat COVID-19
Date Published: May 5, 2020
Source:https://www.ipophil.gov.ph/
Once again, Filipino ingenuity and our bayanihan spirit rose to the occasion in the midst of dwindling supplies in a public health battle.
Among those who served as beacons of hope were partners of the Intellectual Property Office of the Philippines (IPOPHL) such as the Department of Science and Technology (DOST) and universities and colleges that housed Innovation and Technology Support Offices (ITSO).
Below is a compilation of some of the locally-made innovations that shined through in holding the hopeful promise of conquering the COVID-19 outbreak:
Test kits more than six times cheaper than imported counterparts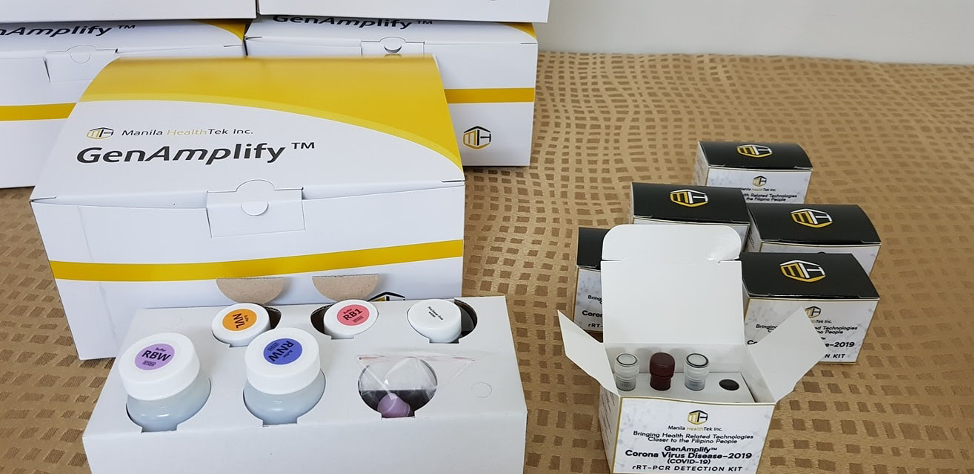 The University of the Philippines-National Institutes of Health (UP-­NIH) COVID-19 diagnostic kit was one of the first COVID-19 breakthroughs celebrated in the local scene and is expected to officially launch in the market this week.
Developed in February 2020 with funding from DOST, the UP-NIH test kits, also called the GenAmplify™ COVID-19 rRT-PCR Detection Kit, cost only around P1,320 per test, a stark contrast from that of foreign kits which cost around P8,500 per test, according to UP President Danilo L. Concepcion.
The GenAmplify™ kits are hoped to satisfy local needs for testing. Manila HealthTek, Inc., the manufacturer, can produce around 200 GenAmplify™ kits a week, an amount sufficient for about 6,000 tests. The Department of Health (DOH) is initially requiring a supply that is adequate to test 20,000 more. UP-NIH, PGC, and Manila HealthTek, Inc. have committed to fill in this demand.
Face masks and shields, with some even reusable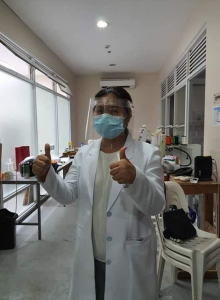 The following are the efforts of various ITSOs to provide alternative face shields—some of which are plastic-based, thus, may only require disinfection with alcohol to be reused:
the Batangas State University has four 3D printing machines that can produce 48 face shields a day. The team targets to manufacture 1,000 pieces by April
students and faculty members at the Bicol University (BU) and FABLAB Bicol, a local business, worked on a design for face masks. As of March 29, the team has made and distributed more than 200 pieces to barangay frontliners
Capiz State University (CapSU) has produced and distributed 2,797 face shields to different hospitals in the province of Capiz
as of March 21, the Cebu Technological University produced around 400 face shields, with 21 man-hours, and around 20 CTU faculty and staff as workers
the De La Salle University created and distributed a total of 1,411 as of the week ending March 29 to different hospitals all over the country
Iloilo Science and Technology University targets producing a total of 7,000 face masks to be distributed to various frontliners. As of March 25 it has distributed 1,000 to the Iloilo City Hall and 100 pieces to the National Economic and Development Authority in Region 6 
the Mindanao State University – Iligan Institute of Technology (MSU- IIT) produced 3D printed face shields and distributed them to bread producers
the Negros Oriental State University (NORSU) can produce 350 pieces of do-it-yourself face shields in one day. The face shields are intended for distribution to various community hospitals and health centers in District 1, Negros Oriental. 
Samar State University (SSU) harnessed 3D printing to produce face shields. It has produced 504 as of April 3 and will be dispatching 295 more. SSU has also produced its own face mask to come with the face shield. It has distributed nearly 1,000 face masks to local government offices, municipalities, and health institutions in Catbalogan City.
Southern Leyte State University (SLSU) is producing and distributing 1,000 face masks per week for frontliners in hospitals, barangay health centers, and at various checkpoints implementing the LGU protocols against the pandemic. Unlike usual do-it-yourself face mask, SLSU's face mask has space between two plies where a filter can be inserted for added protection. The distribution will run for three weeks.
a team of ten in Tarlac State University's volunteered to create 1,000 face masks in a span of three to five days
the Alumni Association of the Technological University of the Philippines (TUP) in both Taguig and Visayas branches have been separately producing face shields through 3D printing. In the Visayas arm, the group is planning to create up to 250 frames for face shields a day. In the Taguig branch, more printers are eyed for procurement
University of Southeastern Philippines makes face shields for health workers in Southern Philippines Medical Center at Davao Regional Medical Center
at University of Mindanao produces face shields made from recycled materials
the University of Science and Technology of Southern Philippines also used recycled plastic bottles to produce face shields 
Engineering faculty volunteers of the University of Santo Tomas are using six 3D printers to produce face shield visors, which will later on be combined with acetate sheets
dormers at UP Los Banos produce 100 pieces of face shields for frontliners 
doctors and health frontliners in West Visayas State University Medical Center and other Iloilo public hospitals made face masks with the use of acetate plastic
student leaders and volunteers from Visayas State University gathered over 50 volunteers to make cloth-based masks and face shields made from recycled  plastic bottles, among others.
Protective suits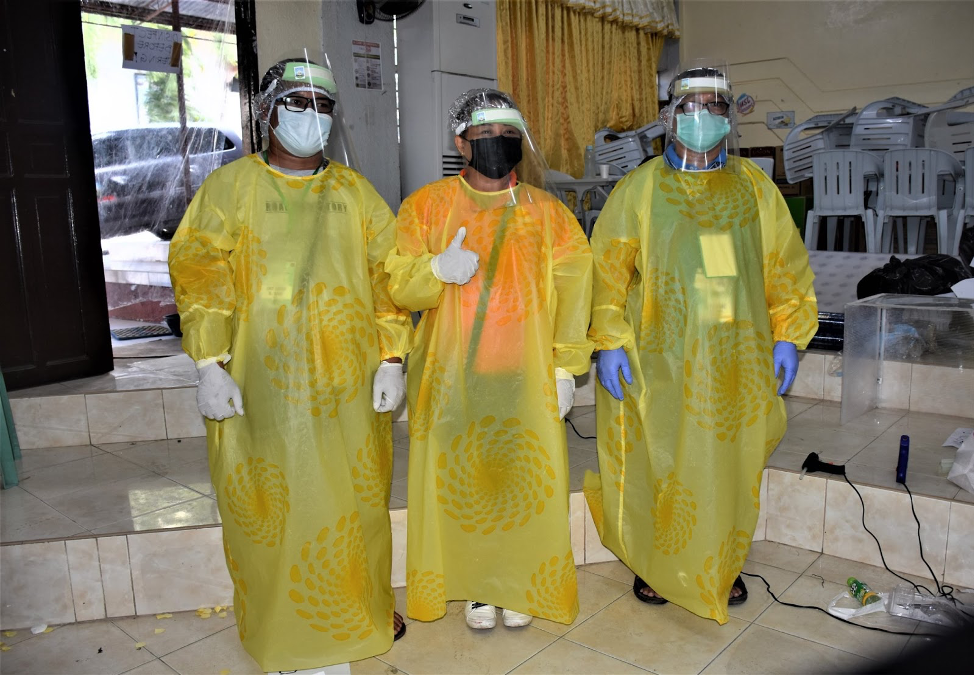 Faculty members and students at ITSOs are also beating their brains out on how to supply full-body protective gears to medical frontliners to minimize their exposure to the disease.
UP Cebu has mobilized its Fabrication Lab to prototype, develop, and produce personal protective equipment (PPE) to our medical frontliners. The team has begun production of laser cut face shields while calling on the Cebuano community's support to eventually produce a full-body gear.
Meanwhile, CapSU has provided 90 PPE sets within medical centers and hospitals in Capiz.
Local versions of ethyl alcohol and sanitizers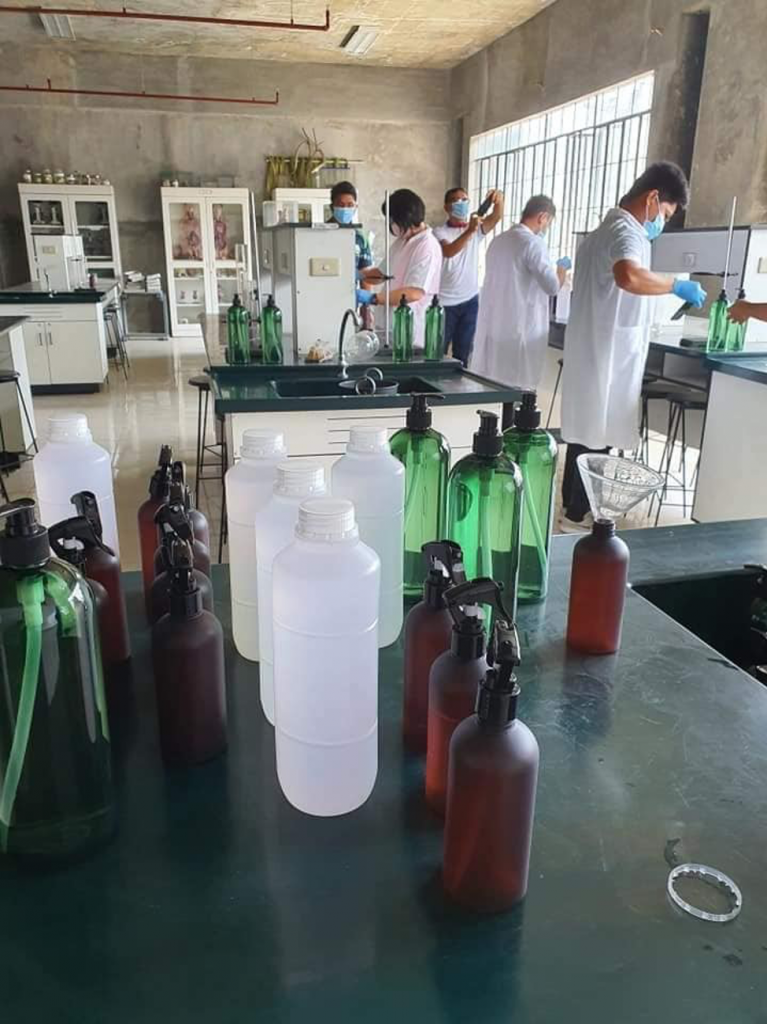 In the face of the grave scarcity for this basic, household product which was tagged as an effective disinfectant against COVID-19, researchers in universities produced their own versions of ethyl alcohol.
Sensor-enabled handspray
The Research and Innovation Team of NORSU developed a handsprayer you don't have to press, hence, sanitizing without contaminating
The university is looking at producing it mass-level for installation at hospital entrances, hotel lobbies, malls, school entrances, banks, government offices and other business establishments.
Aerosol boxes
TUP's Quality Assurance Team in Manila fabricated and donated 24 sets of acrylic aerosol boxes which are used as shields by medical practitioners while intubating patients to minimize COVID-19 aerosol exposures. Two sets were each allocated to 12 select hospitals in Metro Manila.
Meanwhile, CapSU has produced 10 aerosol boxes and select hospitals in Capiz namely Centrum Hospital; Capiz Emmanuel Hospital; Capiz Doctors Hospital; and St. Anthony Hospital.
Low-cost, full-body disinfection chamber at entrances
Gladly, the lack of ethyl alcohol did not suppress the possibility of disinfecting a whole body, 360 degrees, from head to toe. Several universities like the Mapua University and the MSU proved this with their roles in creating mobile disinfection chambers.
Businesses and government agencies can install these disinfection chambers at the entrances of their buildings or establishments to minimize the risk of entrants in spreading the disease.
The Quezon City government is now in partnership with USHER Technologies Inc. — a spin-off company from Mapua and supported by DOST's Philippine Council for Industry, Energy, and Emerging Technology Research and Development — for the latter's fabrication of a full-body disinfection chamber. For this technology called the Anti-Corona Chamber or GOCLEAN Chamber, USHER has a pending application for utility model protection at IPOPHL.
"The mobile disinfection chamber will initially have a thermal scanner, cough sound detection and disinfection (mist and fog) system. The next features will be a breathing pattern and facial recognition system for security purposes. It is the goal of the project to fabricate the mobile chamber in few weeks' time and will be tested in various government buildings in the city. If successful, it is the intention of the partnership to share the design and details to other LGUs and the national government for a wider deployment scale," USHER said on a Facebook post.
Meanwhile, a team of engineers and researchers at the MSU-IIT developed a disinfection cabin which they said they took inspiration from Vietnam's mobile sterilization chamber.
MSU-IIT's disinfection cabin will soon be deployed in select areas of Iligan City. The university has shared a design and installation guide to encourage more production of the much-needed solution.
"Anti-COVID" drink
The Eastern Visayas State University (EVSU) has produced a drink that combines all the nutrients needed to boost one's immunity against COVID-19.
The product, named ExCITE which stands for "Extinguishing Communicable Infection Through Edible plant source," is a freshly made drink made from carrot extract, moringa and calamansi juice. These ingredients make the drink rich in vitamin C, potassium, beta-carotene, calcium, and iron while containing trace amounts of protein.
EVSU is targeting to produce 2,500 330ml bottles of ExCite soon to be available in the next few days. Production may increase depending on the availability of the needed raw agriculture products.
Unis and colleges, true hotbeds for innovation
Given the skills and technical knowhow of the talents they harbor, higher education institutions have all the potential to address society's issues by creating and developing high-impact technologies.
As such, IPOPHL has been partnering with universities and colleges to house these so-called ITSOs which assist innovators from patent search and drafting services to the prosecution of patent applications. IPOPHL had envisioned ITSOs to contribute to the country's economic and technological development by enabling them to harness the patent system so as to convert their high-quality research into concrete solutions.
This article may not have captured all the anti-COVID-19 solutions developed and created by above-mentioned universities or of our entire circle of ITSO partners — now at 100 — many of which are launching various efforts, including volunteer and charity work, simultaneously.
We recommend that local governments, organizations, or individuals, eyeing to utilize aid from these ITSOs or willing to further their solutions by donating financial resources or raw materials, contact them directly with the help of this directory map.